3D-Printer Premium Builder
Make sure you keep up with the newest 3D-Printer development with the new Builder Premium 3D-Printer.
The Builder Premium 3D-Printer Medium has a 3D-Print build volume of 210 x 210 x 400 mm (LxWxH).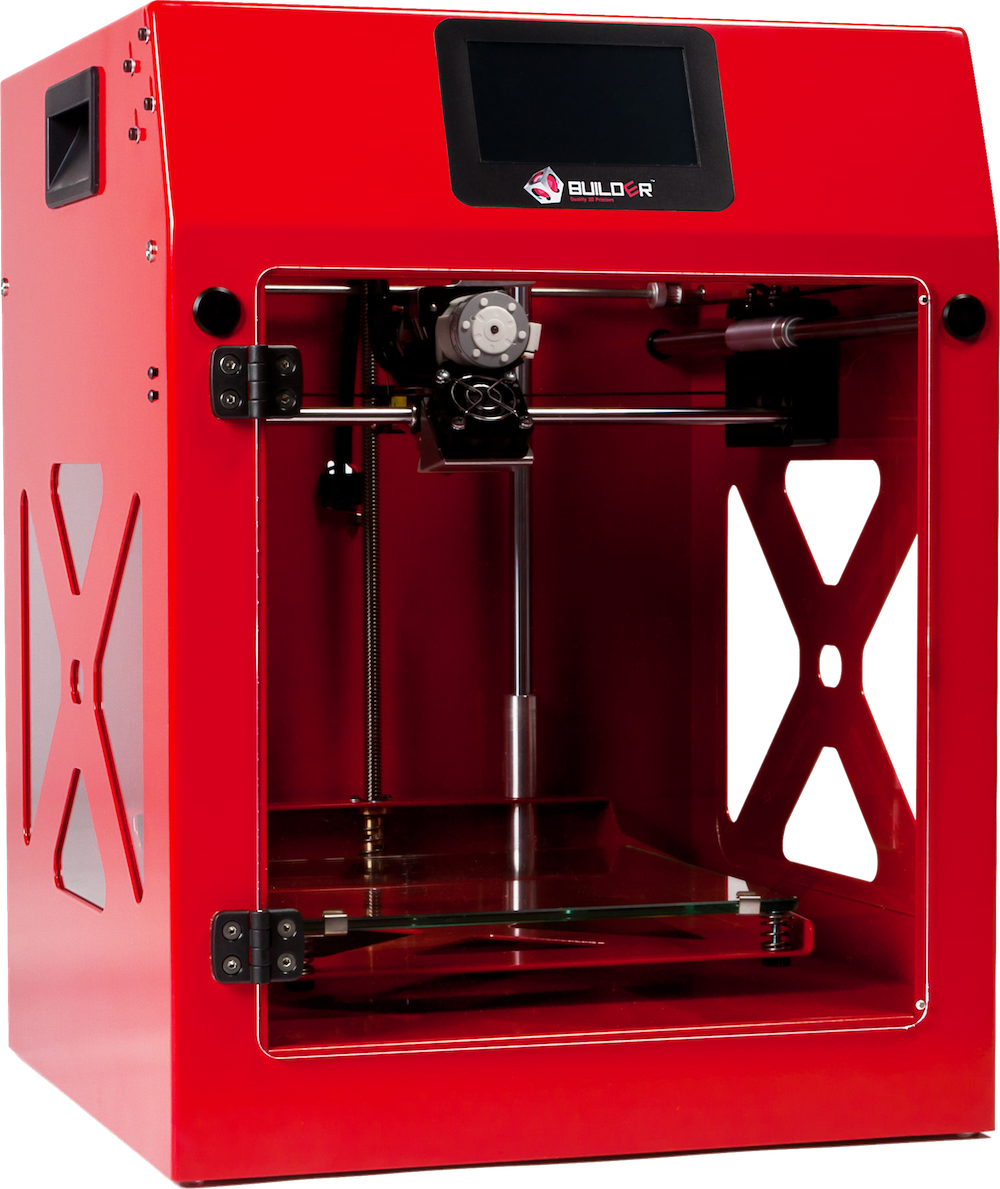 The New Builder Premium 3D-printer!
The Premium Builder 3D-Printers provide a user friendly interface using a full-color 4.3 inch touchscreen. Using the built-in Wi-Fi function, accessing the printer remotely could not be easier. Inside the 3D-Print chamber an integrated camera (480 x 272 pixels) provides a clear image of your current build and is easily setup for remote access for when you want to check up on your print while you are away from home.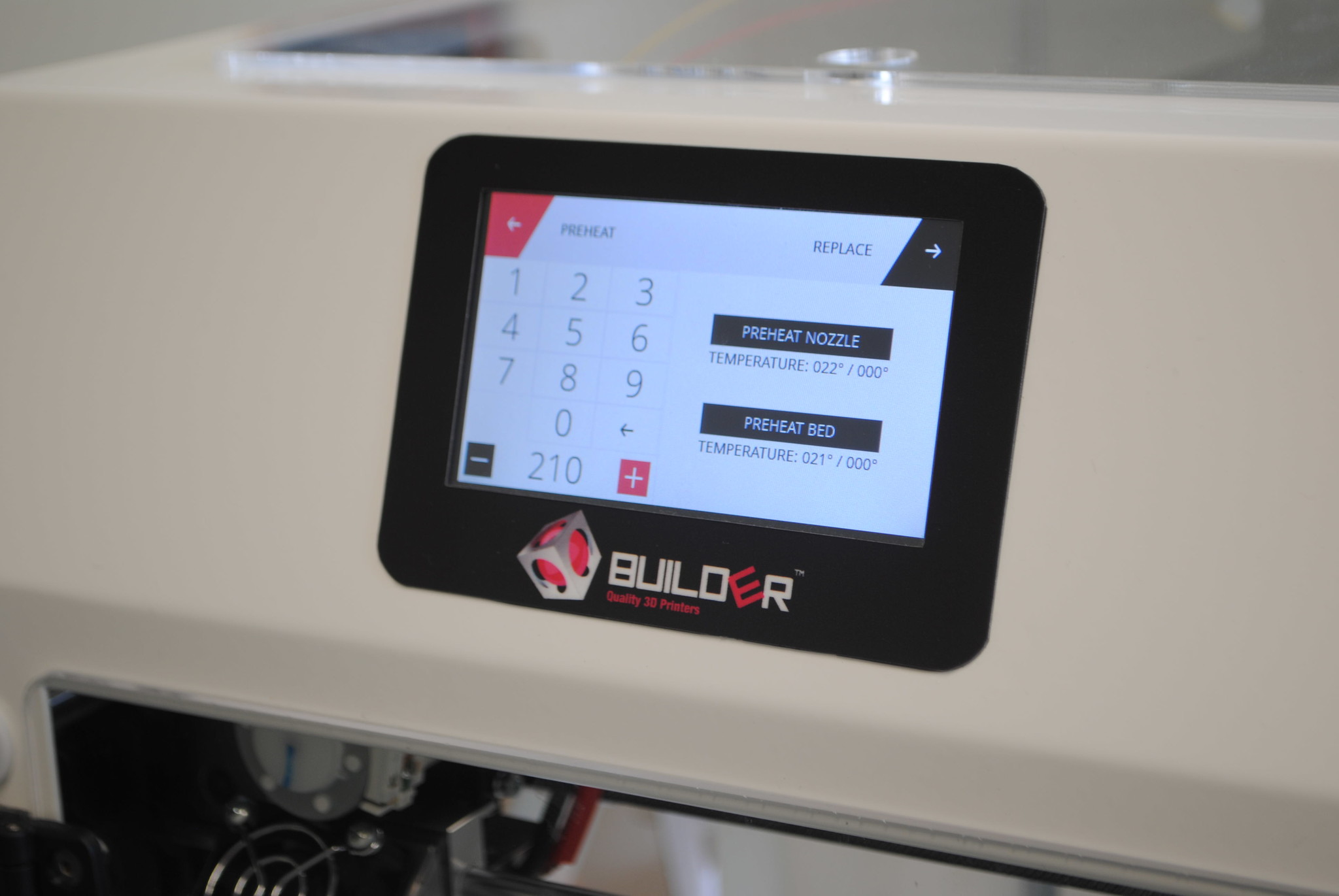 The ultimate user friendly experience with touchscreen technology
The Premium Builder 3D-Printer series are easily operated using the front facing full-color touchscreen. Using the Builder's internal Wi-Fi system, remote controlling the 3D-Printer could not be easier.








Completely sealed 3D-Print chamber for the optimal 3D-Printing results
The Premium Builder 3D-Printer series offer a completely sealable 3D-Print chamber. The heated bed will keep the internal chamber ambient temperature constant to prevent the 3D-Print from warping and tearing due to thermal stress caused by low and fluctuating ambient temperatures.